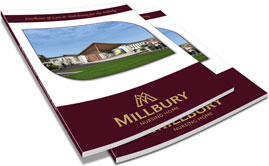 We have compiled a brochure detailing the services that we offer here at Millbury.
Please click the link below to download.
The brochure file is saved as a PDF document. You will need the FREE Adobe Reader which is probably already installed on your PC. If not, it is available by clicking here.
Download Brochure